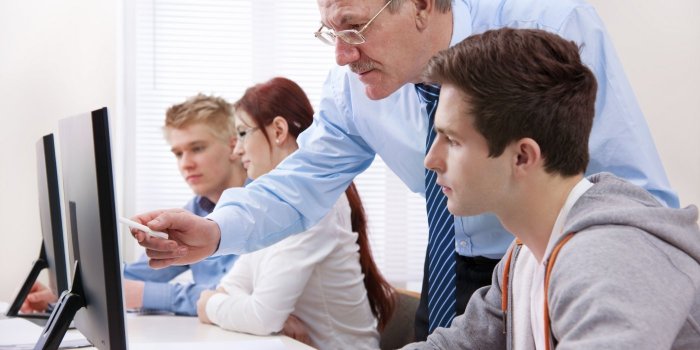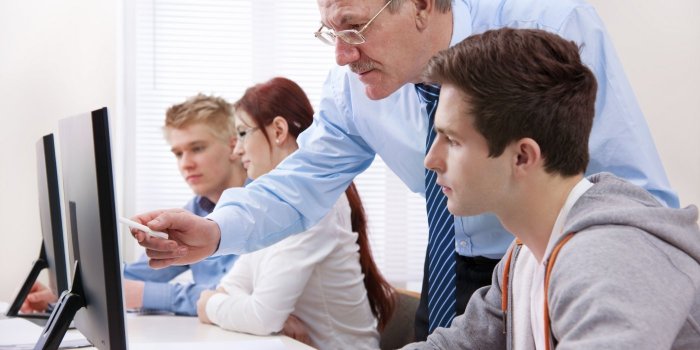 We know we're preaching to the choir on this one, but we can honestly say that business owners today have way more responsibilities than ever before.
Some of us may wistfully long for what it must have been like to start a business in 1975 or even 1985, where essentially, all a business owner needed to get started was a physical brick and mortar location and a landline (okay, we're exaggerating for dramatic effect!).
Our point is, nowadays, if you want to establish credibility as a business owner, there are few "must-dos." These include: having a website, creating a blog or another content distribution vehicle, SEO optimization, utilization of third party review site such as Yelp, and participating on social platforms.
Bottom line: having an online presence is one of the most important things you can do to promote your business. What's the first thing you do when you hear about a new business? You Google them, of course. I don't know about you, but when a small business owner has no website, or equally as bad, an outdated or a non user-friendly interface, my opinion of their brand plummets.
What we're trying to say is that we know you have a long, ever-growing list of To Do's. Take a deep breath. We can help you build your business and manage your online presence.
First, let's review why good entrepreneurs hire virtual assistants like us in the first place.
We support you in a way no one employee could.
Your business needs vary from graphic design to web development to social media know-how. However, most startups and small businesses don't need full-time employees in each of these areas. Worse yet, imagine trying to hire one single employee who has all the skills you need?
At this point in your business' growth, you need a team of experts, not the expense of a single employee…and, that's exactly what you get when you hire Ask Sunday. When you sign on with us, you gain access to the varied skill sets of our entire team. Your VA serves as your go-to point person, leveraging the expertise of our full staff to get whatever it is you need done.
Want to grow your business? Forget what your loved ones look like? Time to delegate!
Chances are you're guilty of uttering this phrase: "No one can do it as well as me!" You're probably right about that, but the fact remains that if you want to scale your business (and keep your relationships in tact), you have to find reliable people to whom you can outsource non-core tasks.
Outsourcing to our reliable team is the perfect, affordable solution.
Ready to get started? Wondering what specifically to send our way? We've created this handy list of ways we're currently helping our clients, broken down by category.
PERSONAL TASKS
Search travel sites to compare travel dates, book airfare and hotel, and provide research on local activities and pricing.
Find the perfect birthday or anniversary gifts for your mother, niece or significant other to save you from looking like that overly busy person who forgets important dates!
Find a reputable dog walker to take out Oliver, your much loved furry family member, when you're burning the midnight oil at the office.
Make reservations for two at a nice restaurant (with gluten free options) and send you twenty email reminders so you don't miss dinner with your better half.
Order iPhone chargers and other things you need on Amazon so they arrive at your doorstep!
BUSINESS TASKS
Transcribe your interviews/meetings so you can review them later, in peace.
Manage your calendar and set up meetings. We'll make sure you don't over (or double) book!
Go through your email inbox and file accordingly/get it down to that magic, unheard number: 0.
Provide email customer support at all hours of the day and night so you can get some sleep.
Handle data entry tasks so you can stop beating your head on the desk and move on to other, more strategic tasks.
GRAPHIC / WEB DEVELOPMENT
Design or refine your logo.
Create beautiful PowerPoints that'll kung-fu wow them at that trade show presentation.
Design infographics-the hottest new way to convey information-and other graphics, for use on social media.
Create additional web pages for your website as needed.
Create opt-in and landing pages so that you can capture those email addresses!
SOCIAL MEDIA
Perform hashtag and competitive research on Twitter. Become a #hashtagmaster.
Create personalized banners and headers for Facebook, Twitter and other social media platforms.
Content calendar ready to go for the month? Good job planning ahead. We'll get them scheduled in Hootsuite, Sprout Social or your tool of choice.