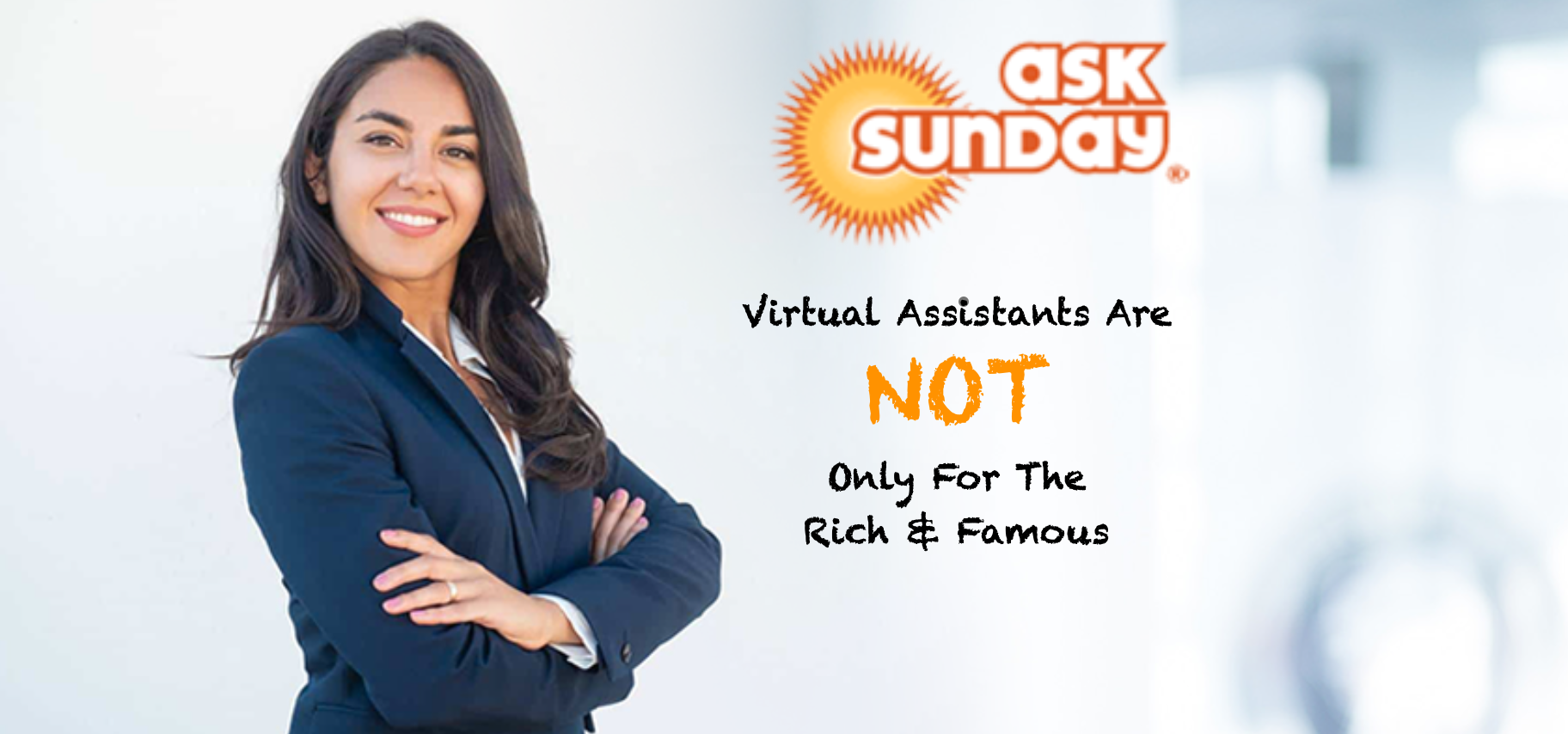 Virtual Assistants Are For Everyone
Have you ever dreamed of having personal assistants that could make your life just a little bit easier, but then laughed it off when you realized that personals assistants are not for people like us? What if you found out that that you too could have a personal assistant for a very affordable price? AskSunday's dedicated assistant plans start from $129 for a 10 Hours/Month plan, and go upto $1,199 for 160 Hours/Month. For busy professionals, entrepreneurs, and top level executives who aspire to transcend the real life constraints of limited bandwidth and resources, who realize how they can propel their careers forward by doubling their own productivity and outsourcing non-strategic tasks and projects, AskSunday is a window into what is possible. 

Your AskSunday virtual assistant can not only do what your traditional personal assistant does, but much much more. This is because AskSunday has an army of subject matter experts working in the background, who assist your virtual assistant in completing your projects. To make the deal sweeter, this also comes at a fraction of the cost you would otherwise have incurred by hiring a physical assistant in your office. For more on how it works, take a look here.

AskSunday is one of the world's leading Virtual Assistant services and has received various awards, recognitions and coverage in the press over the years since our inception. Tim Ferriss, New York Times best selling author, entrepreneur, public speaker and investor, also covers AskSunday in his best-selling book "The 4-Hour Work Week".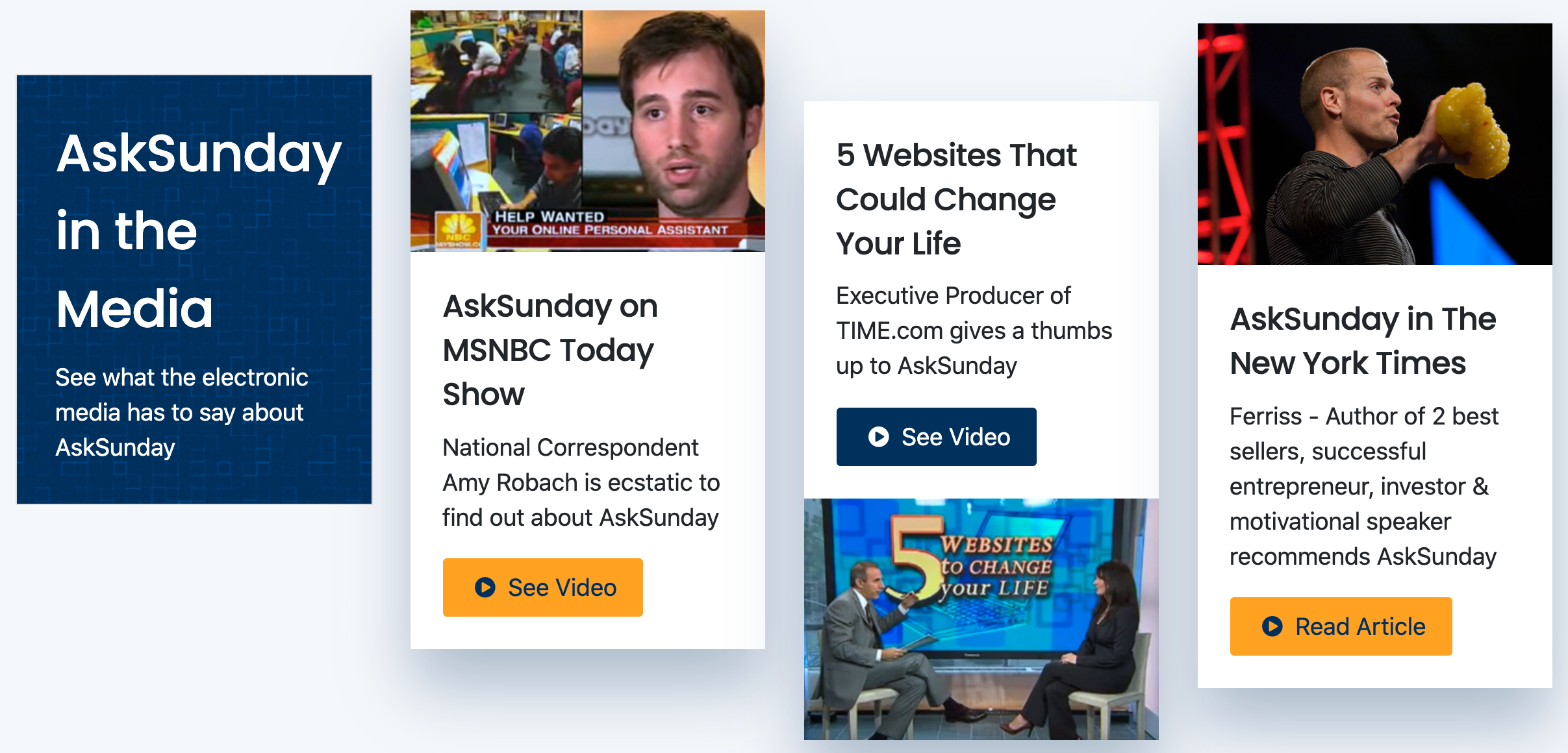 AskSunday can help you with almost anything under the sun, as long as it is legal and ethical. We specialize in Internet Research, Data Entry, Web Design & Development, Graphics Design, Content Writing, Search Engine Optimization (SEO), Social Media Marketing (SMM), Email Management and a lot more.. See the entire portfolio of services. For larger strategic projects, AskSunday can provision a special desk of SMEs and virtual assistants upon request. Additionally, our assistants enjoy learning new concepts and taking up new challenges. If your project requires specialized skills that are outside of our portfolio of services, just reach out to us and we will let you know whether it's doable from our end. Start your FREE Trial today and get $25 off in your first month subscription by applying coupon code "SAVE25BL". Signup Now!