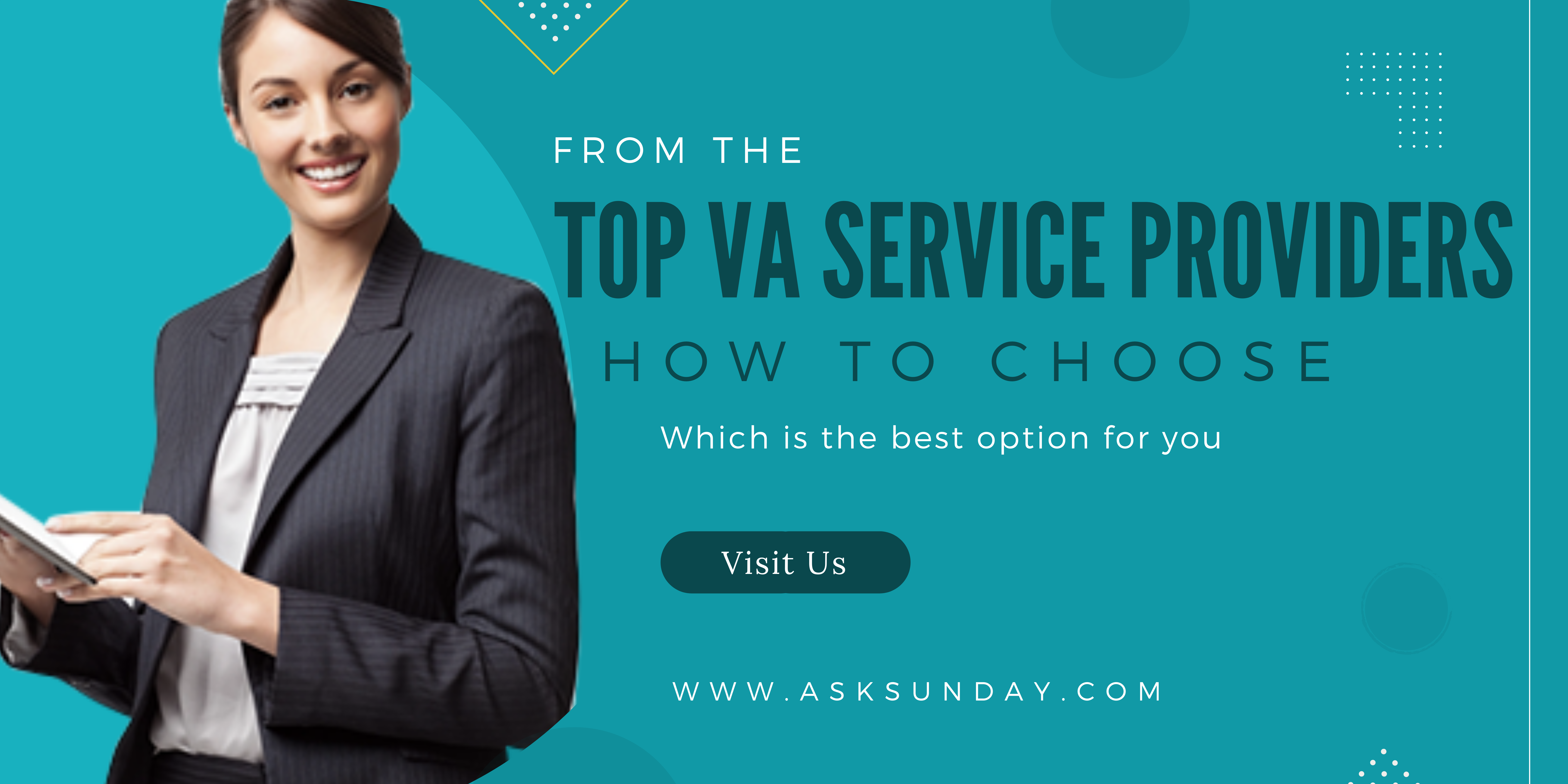 Top Virtual Assistant Service Companies 2022
[powr-button id="653aeb34_1655278072140"]
If you have ever tried to look for the top VA firms on google or bing, you already know that there is no dearth of options to choose from. Having so many options may even confuse some people. If you are looking to decide which of the top virtual assistant service providers would be best for you, read on. This article will surely help you.
Virtual Assistant Services have become extremely popular over the last decade or so, not for no reason. We live in a world that's drastically different from the one we lived through in early 2000's. There is a digital boom and an explosion of information in the form of the world wide web, more popularly called the internet. Problems of access or communication which humanity used to face earlier are almost non-existent in this new world. Increasing globalisation and a proliferation in the ways to communicate anywhere across the world have opened up new opportunities for outsourcing work to geographically different locations, letting small and mid-size businesses reap the benefits of labor arbitrage. No wonder then, that a lot of companies have come up in various different parts of the world that offer professional services at a fraction of the cost that you otherwise would have had to incur by way of hiring actual people in your office. It works really well in most cases, saving you a lot of money, office space and pain that's otherwise inevitable if you try to hire locally. Moreover, unlike hiring locally, taking services of a professional VA firm lets you get started the moment you take a subscription, without wasting any time at all. There's no paperwork involved, no waiting time, no contracts, no 401Ks at all. Managing the needs of the resource(s) you get via your subscription, is all taken care of by the VA firm. What you get really, is purely the productive hours of the resource(s) sans the complicated overheads that typically come along with the hiring process. 
A typical Virtual Assistant firm has subscription plans that offer you a preset number of hours every month. Depending on which plan and provider you choose, you may be provided a Dedicated Assistant, or you may get assigned an assistant that handles multiple accounts. Assistants are typically supported by an in-house team of experts in various different areas such as software development, web and graphics design, content writing, social media marketing, digital marketing, data entry, appointment scheduling, in-bound and out-bound calling, and the list goes on. It is advisable that you speak to a sales representative or a business development executive at the VA firm before signing up for a plan. It gives you a much better idea of what you should expect once you sign up.
So what all should you be looking for, while evaluating a virtual assistant company? Here are a few top criteria that we recommend:
Ofcourse! Go through the customer reviews not just published by the website, but also take a look at what verified past subscribers have had to say about the service on independent 3rd party VA review websites such as www.virtualassistantassistant.com. 
Check for how long the company has been in operation. The older, the better. There are a lot of fly-by-night operators as well in this domain. You would be better off verifying for genuineness beforehand.
Not every VA company can do everything equally good. In addition to the published ares of expertise / services on the website, find out what users with a positive feedback have praised their virtual assistant for. While quality of work delivered is critical, equally important is the turn-around-time. Look for negative reviews too, if any and then form your opinion. 
There is not just one model that every service provider employs. With the growth of this industry, many new entrants have tried introducing different models. Primarily, most models will fall under one of the two main ones - Time Based and Task Based. The first one lets you choose the number of hours of actual work that you can expect your VA firm to do basis which you get charged. The latter specifies the number of tasks that you can offload to your VA and you are charged for that. There's nothing good or bad if you compare the two models. It's just a matter of your preference. Choose what suits your needs best.
Once you get someone onboard as your VA, you may have to offload more or less work depending on the nature of your business. Also if your business or work responsibilities grow by leaps and bounds, you should not have to move to another VA service for lack of available bandwidth or resources. Vice-versa, if your work quantum drops a bit, you should have the option to downgrade your plan. Make sure upgrading and downgrading easily is available.
There is no single standard, benchmark or barometer with which you can evaluate plans and pricing of all VA service providers. Some offer hourly rates as low as $7-$8 per hour if you commit to a high plan, while there are others whose pricing can go as high as $30-$40 per hour. What should really matter at the end is whether you get VALUE out of what you pay for the service. You can take free trials from a couple of service providers at the same time and then make up your mind.
As suggested earlier, you should look to experience the service first hand before committing to one service provider. Most companies do have a free trial period. Make sure you make the most of that period to evaluate the firm and assess whether it is the right one for you.
Finally, thanks for reading this article and we hope you got some pointers on how to choose from the top VA companies an option that actually works for you. You can use www.asksunday.com 's free trial as also a $25 Off Coupon "SAVE25DA" and try our VA services for yourself. We look forward to onboarding you as yet another of our delighted customers! 
[powr-button id="653aeb34_1655278072140"]